Our Speakers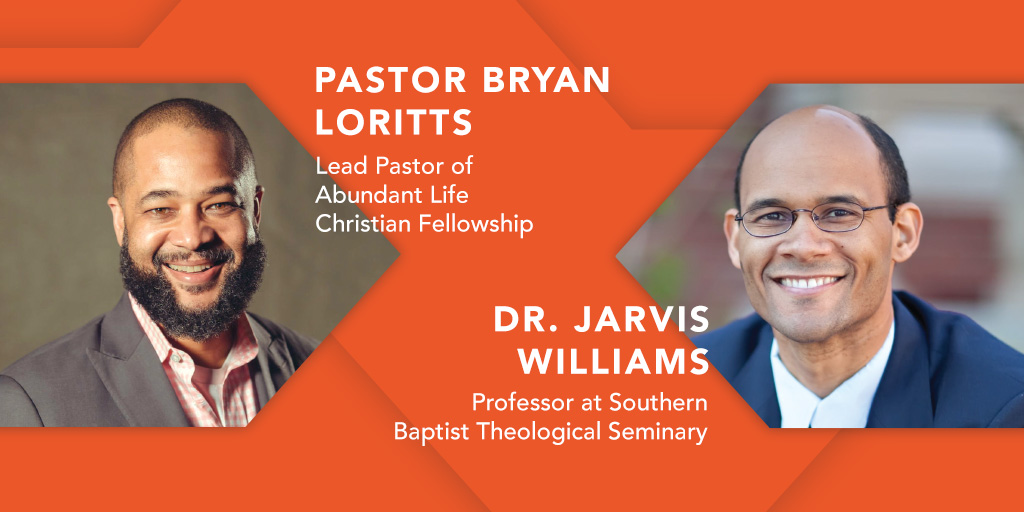 Bryan Loritts
Pastor Bryan Loritts is the privileged husband of Korie, and the graced father of three sons- Quentin, Myles and Jaden. He serves the Abundant Life Christian Fellowship of Silicon Valley, California, as the Lead Pastor. An award winning author of six books including Saving the Saved: How Jesus Saves us from Try-harder Christianity into Performance-Free Love- which was given the Christianity Today Award of Merit, and his newest release Insider Outsider.
Pastor Bryan Loritts co-founded Fellowship Memphis in 2003, and later founded The Kainos Movement- an organization committed to seeing the multi-ethnic church become the new normal in our world. In addition to his responsibilities as a pastor, Bryan travels extensively throughout the world preaching the good news of Jesus Christ at conferences and events, as well as serving on the board of trustees for Biola University and PineCove Christian Camps. His messages can be heard daily on the Salem Radio Network's KFAX station. You can follow Pastor Bryan on Twitter @bcloritts.
Dr. Jarvis Williams
Dr. Jarvis J. Williams has served as an Associate Professor of New Testament Interpretation at Southern Seminary since 2013. He's published numerous academic works. A few are Maccabean Martyr Traditions in Paul's Theology of Atonement: Did Martyr Theology Shape Paul's Conception of Jesus's Death?; For Whom Did Christ Die? The Extent of the Atonement in Paul's Theology; and Christ Died For Our Sins: Representation and Substitution in Romans and Their Jewish Martyrological Background. He's published essays on soteriology in Romans and in Second Temple Judaism in Brill Academic and in the Society of Biblical Literature Press. He's also published numerous popular books and articles on racism and racial reconciliation.
Williams's research focuses on soteriology (broadly defined) in Second Temple Judaism, the Second Temple Jewish context of Paul's soteriology in Romans and Galatians, and the intersection of soteriology and race. His many current writing projects include a Galatians commentary for the New Covenant Commentary Series and a T&T Clark monograph on Gal 3:13 for the Library of New Testament Studies Series. He's interested in supervising Ph.D. students pursuing specialization in the Second Temple Jewish context of Paul's soteriology in Galatians. He's a member of the Society of Biblical Literature.