Tyler Riffe Hired as Community Counseling Executive Director
February 2, 2022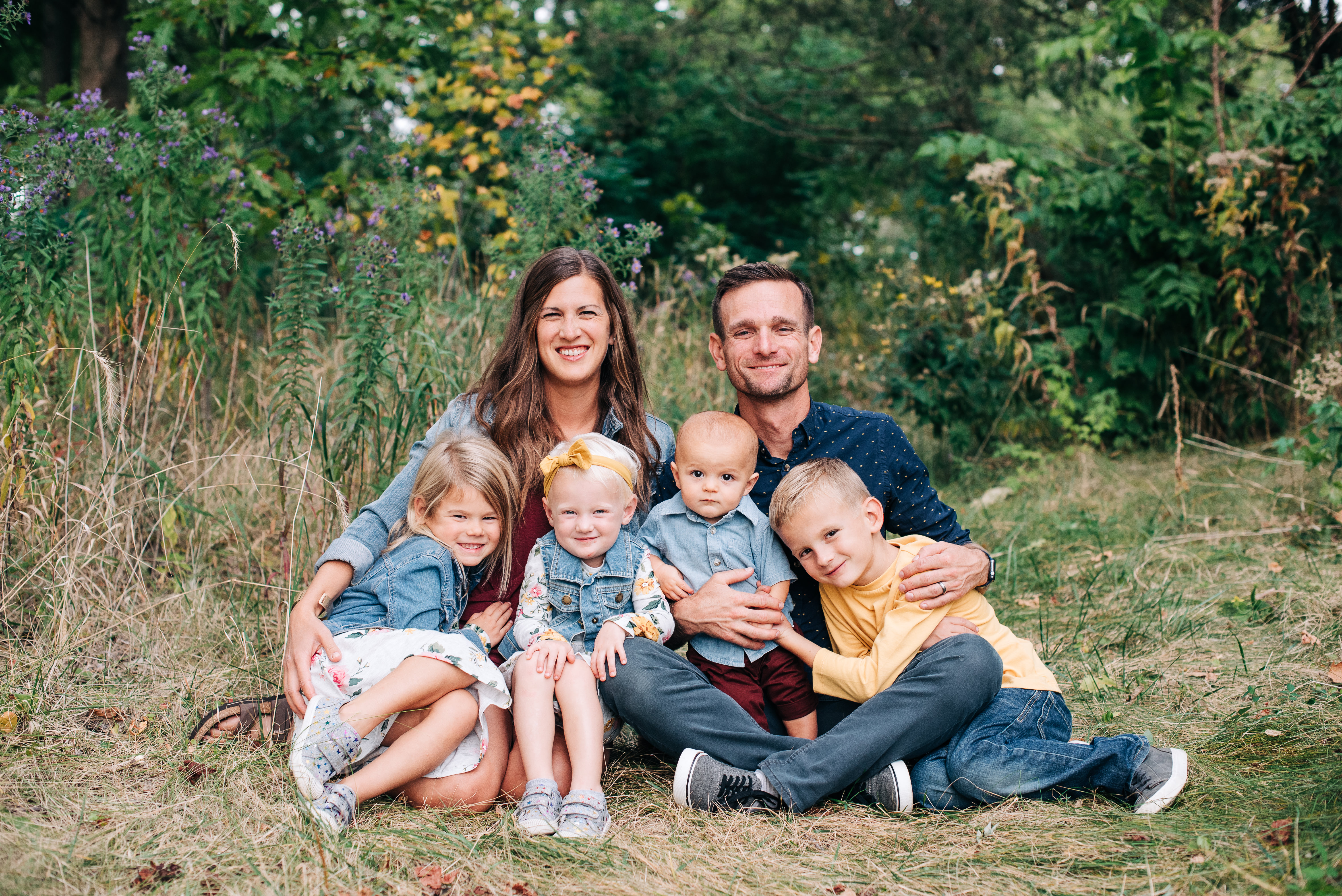 Reaching out to and caring for those in the community surrounding College Park Church is a priority for our church. One of the greatest needs in our community is providing biblical truth and skilled, compassionate care to those in our community struggling with the pressures of life and in many cases depression or addiction.
As we continue with strategic efforts to reach those in our community, a team has been working to conduct and complete an extensive interview process to hire a Community Counseling Executive Director. This role is a collaborative leadership position responsible to develop, launch, and grow a team of volunteers and staff and the organizational model to provide community-focused biblical counseling targeted at the 5-mile radius community around College Park Church.
I am pleased to let you know that College Park member Tyler Riffe was recently hired as the Community Counseling Executive Director. He is starting in a part-time capacity as he completes other ministry commitments and will become full-time in April.
Tyler first came to Christ in his fraternity at Purdue University, when a fraternity brother shared his faith with him. A group of fraternity brothers started a Bible study in their fraternity. It was in leading this Bible study that Tyler grew a passion for seeing fraternity/sorority students encounter Jesus. Tyler's extensive experience in ministry development and leadership has prepared him well for this new role.
In terms of ministry experience, Tyler has been an active member of College Park Church for over thirteen years. He has previously served as a small group leader, LIVE group leader, and a shepherding mentor. Tyler also served in discipleship and administration with our College Park Greenwood church plant and served as a Ministry Apprentice for both College Park Greenwood and College Park Castleton. Tyler was integral in launching these two new churches effectively.
Professionally, Tyler has served with InterVarsity since 2007. Tyler started his career with InterVarsity as a Purdue Campus Staff member developing/mentoring a team of students to minister and disciple students on campus. Tyler then progressed to InterVarsity Regional Coordinator (overseeing ministry/staff development for the states of Indiana and Illinois), then Associate Director of Growth (overseeing ministry plants for seven regions along the East Coast and Southern states), and finally Associate National Director where he has served for the past three years (overseeing staffing, training and campus strategies and ministry/cultural development for all Greek InterVarsity staff nationwide). Tyler graduated from Purdue University in 2007 with a Bachelor's in Mechanical Engineering and in 2019 with a Master of Divinity from Trinity Evangelical Divinity School.
Outside of work, Tyler enjoys spending time with his family (especially dates with his wife Bethany and wrestling with their four children), golf, movies, camping, and anything competitive.
Look for more information in the coming months about opportunities for you to personally engage in this important counseling initiative. We are grateful to God for his provision of Tyler for stepping into this role!


Gratefully,

Paul Spilker
Lead Executive Pastor
---
Mark Schuitema Staff Transition
December 20, 2021
---
Possible Staff Transition
November 22, 2021
Today, we're sharing the bittersweet news that Pastor Mark Schuitema, Pastor of Community, has been announced as the recommended candidate for the
new role of Executive Pastor at Pennington Park Church
(PPC), a College Park church plant in Fishers that launched in 2015. . .[
Read More
]
---
Service Update
July 8, 2021
College Park Family,
As you know, we changed to a Sunday schedule with two services for June and July, with services at 9 & 10:45 a.m. Our goals were to bring people together with a single between-service window and to maximize both worship and ministries.
Five weeks into that schedule, we've seen incredible benefits from this schedule as people have rekindled relationships, enjoyed coffee and donuts, and benefited from more margin for fellowship. We've also had some amazing services with baptisms and diving into Isaiah and Psalm 23.
Therefore, after analyzing our attendance numbers as people continue to return, we've decided to continue the two-service schedule indefinitely, with worship services at 9 & 10:45 a.m.
Additionally:
Starting on August 8, Children's Ministries will offer programming for:

9 a.m. - Nursery through 6th grade

10:45 a.m. - Nursery through 2nd grade

Our Sunday classes will have a similar schedule to the current plans. Leaders will confirm the time and location.

The Chapel will continue as overflow and more distanced seating as needed

As part of our fall kickoff, our College Park Institute fall classes will start on Sunday, Aug. 1 at both 9 & 10:45 a.m.
Children's Ministries and Guest Services are in need of more volunteers - Serve in Children's | Serve in Guest Services
This schedule still provides ample room for inviting your neighbors, friends, and family. So be praying for whom God might be leading you to invite to come, worship, and hear the good news of our great Savior.
Pray with me that God works in mighty ways this fall as we strive with his help to ignite a passion to follow Jesus.

Paul Spilker
Lead Executive Pastor
---
Summer Service Schedule Update
April 27, 2021
Starting Sunday, June 6, we are beginning our summer service schedule, with worship times of 9 & 10:45 a.m. Additionally, with the continued improved status with COVID-19 in our community, we are phasing some additional changes to Sunday services on June 6. . .
[Read More]
---
Updates Ahead of Easter Weekend
March 28, 2021
In light of the continuing improved status with COVID-19 in our community, starting the weekend of April 3, we are phasing in additional changes to Sunday services as well as for on-site ministry events. . .[Read More]
---
Sunday Morning Phasing
March 18, 2021
In light of the improving status with COVID-19 in our community, starting this next Sunday, Mar. 28, we are introducing a few changes to the Sunday morning experience. The first change is that we will no longer require pre-service registration. . . [Read More]
---
COVID-19 Update
January 7, 2021
As you may know, Hamilton County is now under the guidelines of the red advisory level per the Indiana State Department of Health (ISDH). In a spirit of over-communication, we want to review how these new guidelines currently do, and do not, impact the ministries of College Park Church. . .[Read More]
---
Changes to the 12 p.m. service & Children's Programming Updates
October 1, 2020
Starting Sunday, Oct. 11, the 12 p.m. service only will become a "mask-recommended" service. The 8 & 10 a.m. services will continue to be "mask required." [Read More]
---
Steps Toward Regathering
July 26, 2020
After much prayer and consideration, we are eager and planning to keep taking steps toward resuming limited capacity in-person worship services on Sunday, Aug. 9. . . . [Read More]
---
COVID-19 Update & Reopening FAQ
May 21, 2020
As you probably have heard, Indiana is beginning to reopen in phases. We are sure that raises some questions for you about how church ministry is affected and when we can gather again for Sunday worship. . . [Read More]
---
COVID-19 Update
March 19, 2020
We want to update you and provide additional clarity on how we are planning worship services and ministry events. Thank you for your patience as we navigate this challenging season. . . [Read More]
---
COVID-19 Sunday Cancellations
March 14, 2020
Following the latest guidance from Indiana Governor Eric Holcomb and the Indiana State Department of Health (ISDH), College Park Church will not gather in person but will live stream Sunday morning worship services beginning Sunday, March 15 through Sunday, April 5, 2020. . . [Read More]
---
COVID-19 Sunday Cancellation
March 12, 2020
For this Sunday, March 15, 2020, in addition to canceling all ministry events and meetings (see March 11 update below), College Park Church will not gather in person. We will live stream a Sunday worship service at 9:30 a.m. . . [Read More]
---
March 11, 2020
In an abundance of caution and care for the College Park Church family, and with a desire to help limit the spread of COVID-19 in Indiana, all College Park Church ministry events and meetings (except for Sunday morning worship services, nursery, preschool, elementary, and jr. high) are canceled through Sunday, March 29, 2020. . . [Read More]
---
March 6, 2020
This morning, the Indiana State Department of Health (ISDH) confirmed the first case of the coronavirus (COVID-19) in Indiana. We are aware of and closely monitoring the situation. . . [Read More]
---
COVID-19
March 5, 2020
In response to growing concern regarding the coronavirus (COVID-19), we would like to update you on our planning and precautionary health and safety measures in place at College Park Church . . . [Read More]