Construction Update on The Portico
June 26, 2023
Construction continues at the future site of The Portico. The coils for radiant heating and insulation were placed last week, and the concrete slab has been placed. Timber framing will be put up in July.
A team of staff is working to outline the use of the space for congregant and ministry gatherings as well as general public use.
Construction is expected to be completed in the fall. To learn more, visit The Portico web page.
---
Construction Update on The Portico
April 24, 2023
Construction for The Portico is underway with completion anticipated in the fall. Currently, the site has been cleared and graded and footings work is in process.
The Portico team has completed design for the playground, which is set to be installed this summer. The playground is designed for children of all ages and ability levels and will include a variety of options for those with special needs. Features will include swings, sensory activities, imaginative play, and climbing structures. For a 3D view of the playground design, visit The Portico web page.
---
2023-24 Budget & The Portico Phase 2 Affirmed
March 28, 2023
This past Sunday, March 26, College Park members voted on a motion to approve the 2023-24 fiscal year budget and a motion to approve the use of funds for Phase 2 of The Portico. The 2023-24 fiscal year budget motion passed with 99% approval. The Portico motion passed with 97% approval.
The new fiscal year will begin on Saturday, Apr. 1. The Portico project continues to make progress and has an anticipated completion of early fall 2023. For more information about The Portico or questions, visit The Portico web page.
Other agenda items shared at the meeting were staff anniversary milestones and upcoming pastor and staff sabbaticals. Pastor Mark will be taking a sabbatical in late May through July.
---
Earthquake Relief in Turkey & Syria
February 21, 2023
With the death toll now surpassing 46,000, the earthquake in Turkey and Syria has led to both physical and personal devastation at a level that is hard to comprehend.
To help with the relief efforts, last week the elders approved:
$75,000 to be given to aid churches directly impacted by the disaster.
The Global Relief Fund to be open through March 31 as a way for people to give toward earthquake relief efforts.
Giving to the Global Relief Fund allows you to know that your donations will go directly to trusted partners such as World Relief who are involved on the ground in the work happening with churches and networks throughout Turkey and Syria.
Let's join together and ask God to bring physical relief and eternal hope through Jesus to some of the neediest people in the world through this effort.
---
The Portico Groundbreaking
February 6, 2023
We are excited to announce that the official groundbreaking ceremony for The Portico will be on Sunday, Feb. 26 during Worship-Based Prayer Night. We will pray over the site of the pavilion together as a church family (weather-pending).
Site work and construction will begin in early March for Phase 1 of the project, the pavilion and walking path. The team does not anticipate any interruption or impact to regular church traffic flow while the work is being completed.
As shared in the November Congregational Meeting, the project budget and funding for The Portico increased an additional $700,000 beyond the initial $3.5 million. These additional Phase 2 funds will be used for the walking path and playground as well as the addition of radiant heat and fire protection. All funds for The Portico have been raised and are outside of the annual budget.
Members will vote for the affirmation of the usage of the Phase 2 funds at the March 26 Congregational Meeting.
To see frequently asked questions about The Portico, visit The Portico page.
---
Jan. 25 Weather Cancellation
January 25, 2023
Due to inclement weather, all ministry activities scheduled for Wednesday, Jan. 25 are canceled or will take place virtually. Additionally, the church office and building will be closed. Please check your email for details/updates on specific ministry activities.
---
Dec. 23 Service Cancellation
December 23, 2022
Due to inclement weather, the 6 p.m. service on Friday, Dec. 23 is canceled. We will still have services at 4 and 6 p.m. on Saturday, Dec. 24. Live stream for the Dec. 24 services is available at www.yourchurch.com/live.
---
Possible Transition for Jeff Brown
December 8, 2022
College Park family,
I want to share the bittersweet news that Jeff Brown, Assistant Pastor of Local Outreach, has been announced as the recommended candidate for the role of lead pastor and elder at Soma Northwest Church in Indianapolis.
Soma Northwest is a 5-year-old church plant of Soma Midtown and meets near 71st and Georgetown Rd. Soma elders approached Jeff earlier this year and asked him to consider this role since their current lead pastor is planning to step down once a replacement is identified.
Jeff was recently affirmed by the Soma Northwest elders to enter a public candidating process. The Soma Northwest congregation will begin interacting with Jeff over the next few weeks of December and January in the candidating process.
After much prayer and discernment, Jeff and his wife, Sarah, feel called to pursue this opportunity for Jeff to lead the Soma Northwest Church, preach regularly, and work to reach the people of Indy with the gospel.
As the process proceeds, the Soma Northwest members will vote on whether to affirm Jeff as lead pastor and elder in a congregational meeting in January 2023. If approved, Jeff will begin at Soma in February.
Mark Vroegop and Jeff Brown recently sat down to discuss Jeff's heart for leading a church.
While we are excited for this opportunity for Jeff to lead the Soma Northwest congregation, we are also sad at the prospect of him leaving College Park. Jeff has served our church in significant ways over the twelve years he's been at College Park and during his four years on staff. It seems though that God is calling Jeff to a new pastoral assignment, and as a leadership team, we are supportive and excited to see how God will use Jeff and the congregation of Soma Northwest to help reach the people of Indy with the gospel.
We ask you to pray for the Browns as they proceed into this season of candidating with Soma Northwest in the coming weeks.
In Him,

Paul Spilker
Lead Executive Pastor
---
Update on The Portico Project
November 30, 2022
As shared during the annual Congregational Meeting on Sunday, Nov. 13, The Portico project will break ground in February 2023. Construction and a grand opening ceremony are anticipated to be completed in September 2023.
The project will be funded entirely outside of the annual budget with over 95% of the needed funds, $3.5 million, already committed by the lead donor family along with other donors.
Due to inflation and adjustments to the initial project scope, the project budget has increased to $4.2 million and will include two phases. Phase 1 (the initial $3.5 million) will include the pavilion and surrounding pathway. Phase 2 will include the master plan pathway and playground.
Additional donor funding conversations for Phase 2 are currently in process, and the church will be updated in early to mid 2023. Members will have an opportunity to learn more about the second phase of the project and approve the use of the additional funds raised at the March 2023 Congregational Meeting.
---

The Portico Project Affirmed by Congregational Vote
September 1, 2022

We are excited to announce that the motion to proceed with the design and construction of The Portico on-site at College Park was affirmed on Sunday, Aug. 28 with 94% approval.
With over 400 votes cast by members, the design phase of The Portico project will continue to move forward with anticipated ground breaking in October 2022. The project is expected to be completed, including walking path and playground, and open for church and public use in summer 2023.
The project will be entirely funded outside of the annual budget with over 95% of the needed funds already committed by the lead donor family and other donors.
To learn more about The Portico and to see regular project updates, visit The Portico web page.
---
Tyler Riffe Hired as Community Counseling Executive Director
February 2, 2022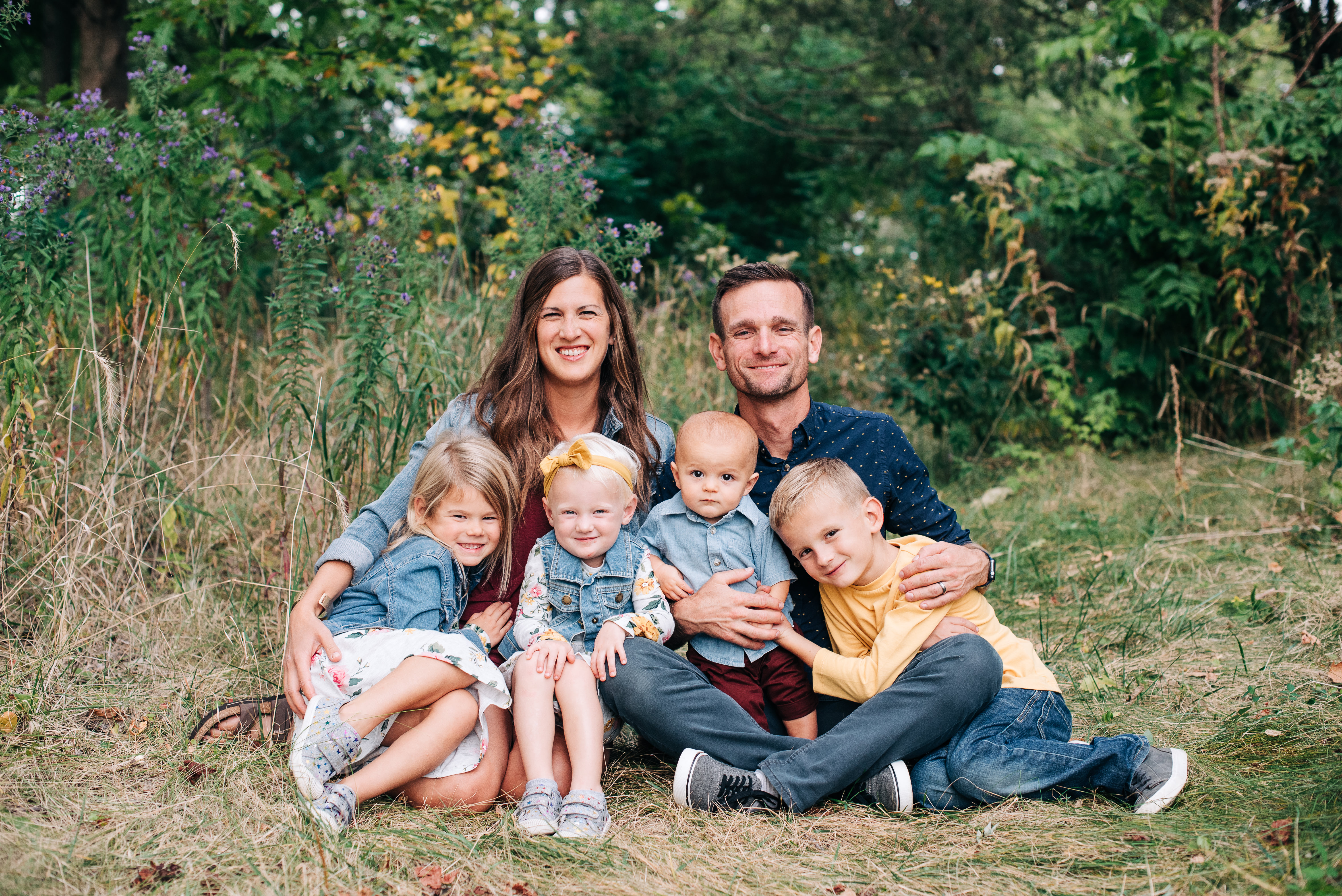 Reaching out to and caring for those in the community surrounding College Park Church is a priority for our church. One of the greatest needs in our community is providing biblical truth and skilled, compassionate care to those in our community struggling with the pressures of life and in many cases depression or addiction.
As we continue with strategic efforts to reach those in our community, a team has been working to conduct and complete an extensive interview process to hire a Community Counseling Executive Director. This role is a collaborative leadership position responsible to develop, launch, and grow a team of volunteers and staff and the organizational model to provide community-focused biblical counseling targeted at the 5-mile radius community around College Park Church.
I am pleased to let you know that College Park member Tyler Riffe was recently hired as the Community Counseling Executive Director. He is starting in a part-time capacity as he completes other ministry commitments and will become full-time in April.
Tyler first came to Christ in his fraternity at Purdue University, when a fraternity brother shared his faith with him. A group of fraternity brothers started a Bible study in their fraternity. It was in leading this Bible study that Tyler grew a passion for seeing fraternity/sorority students encounter Jesus. Tyler's extensive experience in ministry development and leadership has prepared him well for this new role.
In terms of ministry experience, Tyler has been an active member of College Park Church for over thirteen years. He has previously served as a small group leader, LIVE group leader, and a shepherding mentor. Tyler also served in discipleship and administration with our College Park Greenwood church plant and served as a Ministry Apprentice for both College Park Greenwood and College Park Castleton. Tyler was integral in launching these two new churches effectively.
Professionally, Tyler has served with InterVarsity since 2007. Tyler started his career with InterVarsity as a Purdue Campus Staff member developing/mentoring a team of students to minister and disciple students on campus. Tyler then progressed to InterVarsity Regional Coordinator (overseeing ministry/staff development for the states of Indiana and Illinois), then Associate Director of Growth (overseeing ministry plants for seven regions along the East Coast and Southern states), and finally Associate National Director where he has served for the past three years (overseeing staffing, training and campus strategies and ministry/cultural development for all Greek InterVarsity staff nationwide). Tyler graduated from Purdue University in 2007 with a Bachelor's in Mechanical Engineering and in 2019 with a Master of Divinity from Trinity Evangelical Divinity School.
Outside of work, Tyler enjoys spending time with his family (especially dates with his wife Bethany and wrestling with their four children), golf, movies, camping, and anything competitive.
Look for more information in the coming months about opportunities for you to personally engage in this important counseling initiative. We are grateful to God for his provision of Tyler for stepping into this role!


Gratefully,

Paul Spilker
Lead Executive Pastor
---