Fireside
Fireside is a ministry of College Park Church for young adults in their 20s and 30s. Through weekly gatherings on Wednesday nights, biblical teaching, and authentic relationships, our goal is to ignite a passion to follow Jesus in the hearts of young adults.
Upcoming Summer Events
This summer, join us for some fun as we build community with one another.
July 22 | Indians Baseball Game

Use this link to buy discounted tickets on the lawn
To learn more about these events, sign up for our newsletter and follow us on Instagram or Facebook.
Weekly Gathering
Every Wednesday, over a hundred young adults gather at College Park Church in the chapel from 7-8:30 p.m. to worship, learn, and build relationships. No matter where you're at in your faith journey or what your story is, we believe Wednesday nights will be a blessing to you!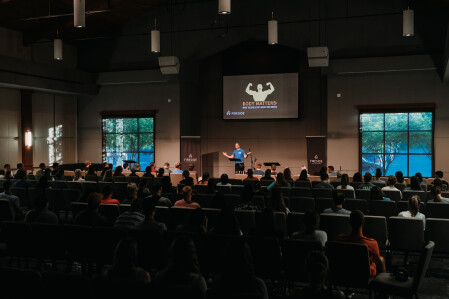 Stay Connected
We'd love to connect with you! One of the easiest ways to learn about upcoming events and gatherings is by...

Become a Fireside Team Member
Want to make a difference in the lives of young adults? Join our Fireside Team! Team Members utilize the unique gifts God has given by serving the Fireside community through hospitality, creativity, and events. Partner with us as we seek to ignite a passion to follow Jesus in the hearts of young adults. Apply to become a team member today!