Download a Memorization Schedule
We get it. This is a commitment. And it's one that we believe will be worth it! You can download a suggested schedule below to help you stay on track. Additionally, between February 15-March 4 (when we're memorizing James 3), we'll provide regular videos on social media and articles on CPC Resources to help you! Click the image below to download the schedule.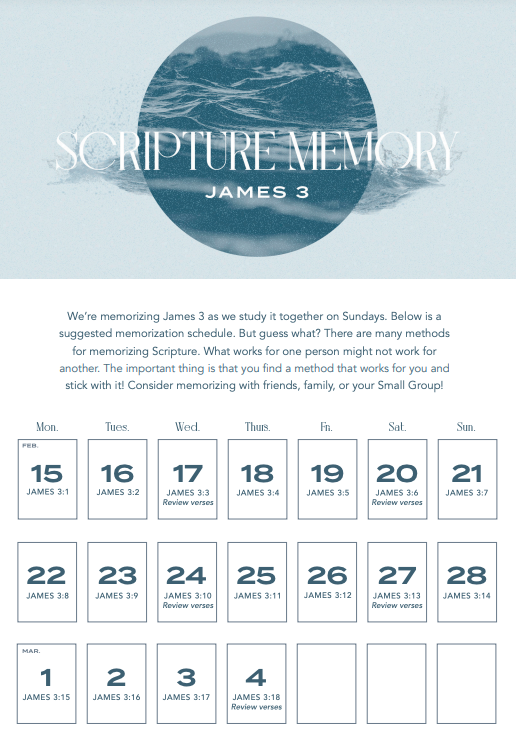 Click the image above to download a high-resolution version of the schedule.