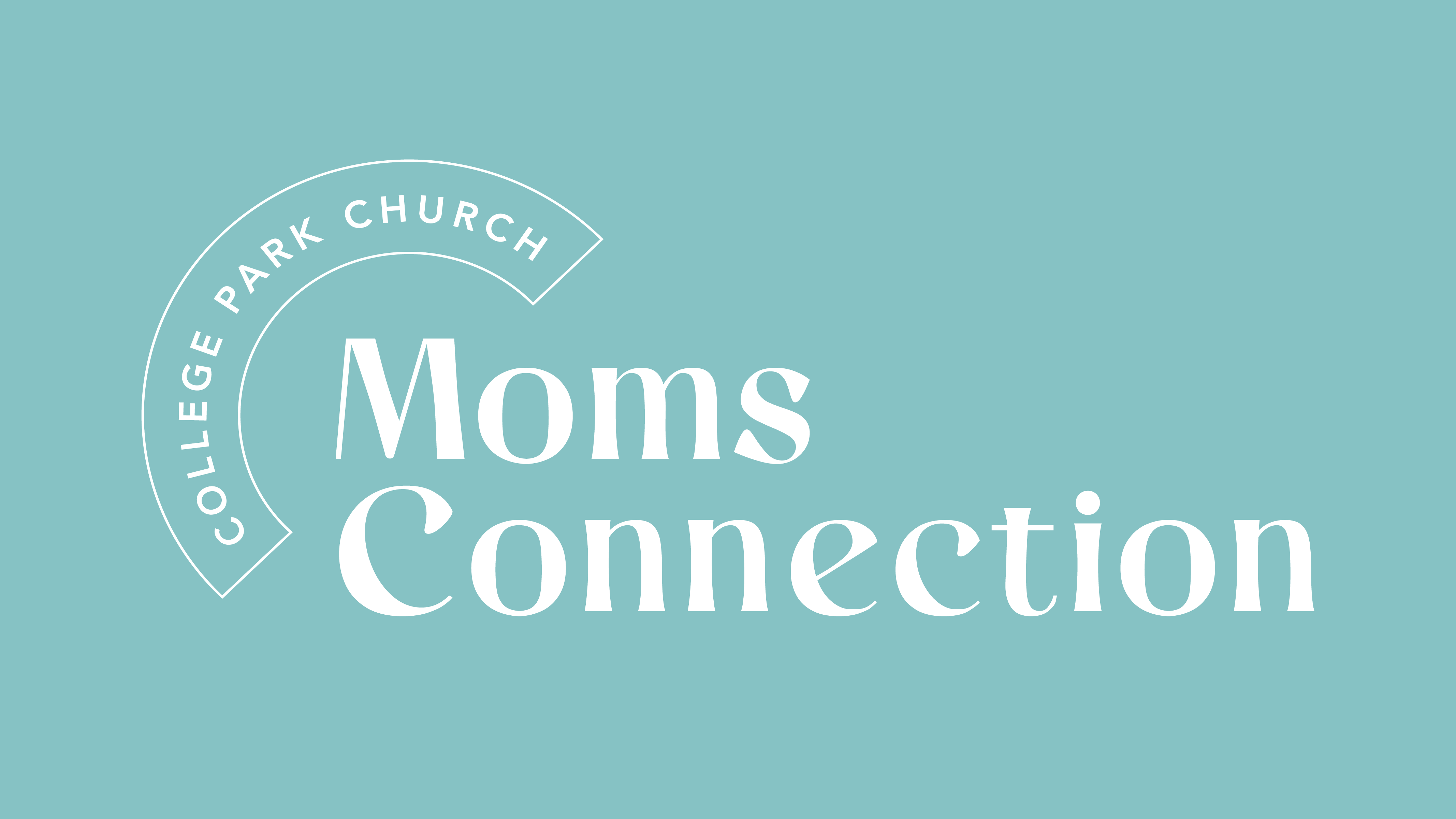 Thursday, September 15, 2022
,
9:45 AM - 11:30 AM
Location: College Park Church, 2606 W 96th St., Indianapolis, IN US 46268
Moms Connection has been met with great enthusiasm this year! Our groups are full. Please take time to complete our wait list. As openings may become available yet this fall, if not then, hopefully in January. You might also consider Women's Bible Study.
Moms Connection meets twice a month on Thursday mornings or Wednesday evenings. It is a time of quality teaching and a place to build intentional community. The group runs from September to early May. As we hope that you will be able to invest in this community for the year, we do ask that you pay the full Mom fee in September. We understand child care needs can change. Therefore in December, we will ask for you to register again for child care for the spring semester. A leader will reach out to you in late August to give you further details of which weeks your group will meet. If cost is a concern, please contact Questions about the group should be directed to