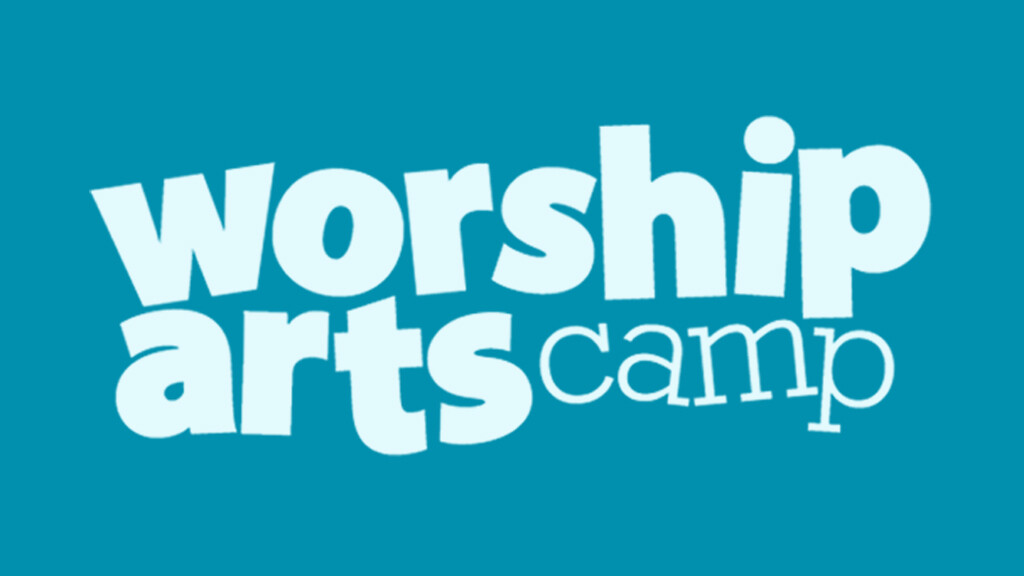 Daily, from 06/19/2023 to 06/23/2023
,
9:00 AM - 3:30 PM
Location: College Park Church, 2606 W 96th St., Indianapolis, IN US 46268
Cost: $100.00
During church, does your creative child doodle works of art on the bulletin? Does he tap his hands to the beat on the seat in front of him? And when you get home, does she belt out the praise songs into her hairbrush?
All incoming second through eighth graders are invited to College Park Church's Worship Arts Camp. This week-long day camp is an opportunity for children to develop their various creative gifts in worship.
We'll be busy all week preparing to perform a fun, faith-filled musical on Friday night. From the cameras, costumes, and choreography to the sets, songs, and sounds–the kids do it all, while simultaneously learning to live a life of worship to our Lord.


Worship Arts Camp registration is closed.
Frequently Asked Questions
Does my child have to audition?
All incoming second through eighth graders are welcome at Worship Arts Camp! You do not need to audition in order to attend.
However, we do have a number of character roles (both with and without singing) that your child can audition for. We will post audition dates on this page when they have been scheduled.
Auditions are conducted in a very loving and encouraging environment. We would love to meet all the campers prior to camp, and we don't want anyone to be nervous about auditions. After auditions, the cast will be decided. All children who do not audition will have a part in the chorus.
Your child must be registered for camp in order to audition. Once you have registered, you will receive an audition script and information about music for auditions.
What will my child do at camp?
We'll be working all week long to prepare and practice for a final production that will take place on Friday, June 24 from 7-8:30 p.m.
Campers will be assigned three areas/classes for the week based on the preferences they choose at registration.
Drama - Campers will participate in either an intro to drama/theater class or an advanced drama techniques class depending on their prior experience.
Dance - Campers will learn choreography to one of the musical's songs and perform as a group during the final production.
Movement – Campers will participate in group games that get their bodies moving while applying Biblical truths.
Set - Campers will work together to build the set for the musical.
Props/Crafts - Campers will make the props for the musical. If time allows, they will also make crafts to bring home.
Singing - Campers will learn proper singing techniques and stage presence.
Behind the Scenes - Campers will get an introduction to the technical side of theater and what happens "behind the scenes". This is a great option for those who are interested in but not yet old enough to be on the production team (see the FAQ below).
Rhythm/Music - Campers will learn a mixture of music theory, including an introduction to rhythm instruments.
The above areas are subject to change based on volunteer availability.
What is the production team?
The production team spends the week learning how to operate some of the technical equipment that is used for the production. They have the opportunity to learn how to run all the sound, lights, and camera equipment in the Sanctuary.
Because of the complexity of the equipment, the production team is limited to those going into seventh and eighth grade.
What is the schedule for the week?
Worship Arts Camp is June 19-23. On Monday-Thursday, camp is 9 a.m.-3:30 p.m. Due to the final production, camp is 9 a.m.-2 p.m. on Friday. The production will take place from 7-8:30 p.m. on Friday evening.
How much does Worship Arts Camp cost?
Worship Arts Camp is $100 per camper. Refunds will be offered on a case-by-case basis until May 1 and take several weeks to process.
Questions? Contact Amy Hughes.