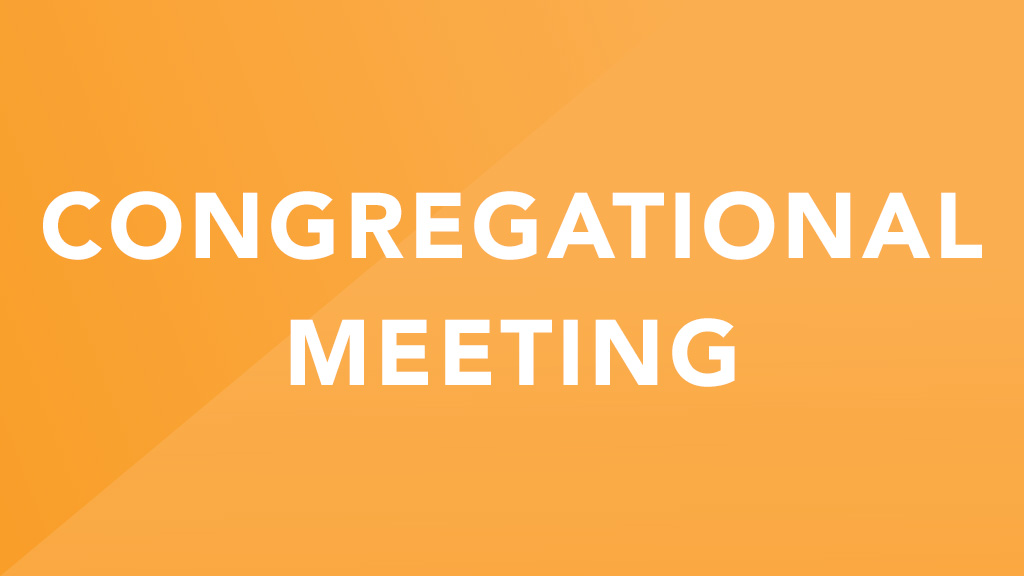 Sunday, March 28, 2021
,
5:00 PM - 6:00 PM
Location: College Park Church, 2606 W 96th Street, Indianapolis, IN US 46268
During this evening, we will hold a Congregational Meeting to vote on a number of key items including new members.
This meeting is in-person and virtual (to attend virtually, visit yourchurch.com/live on March 28 (at 5 p.m.). Members should will receive an email with further information.
Questions? Contact Jill Henry.