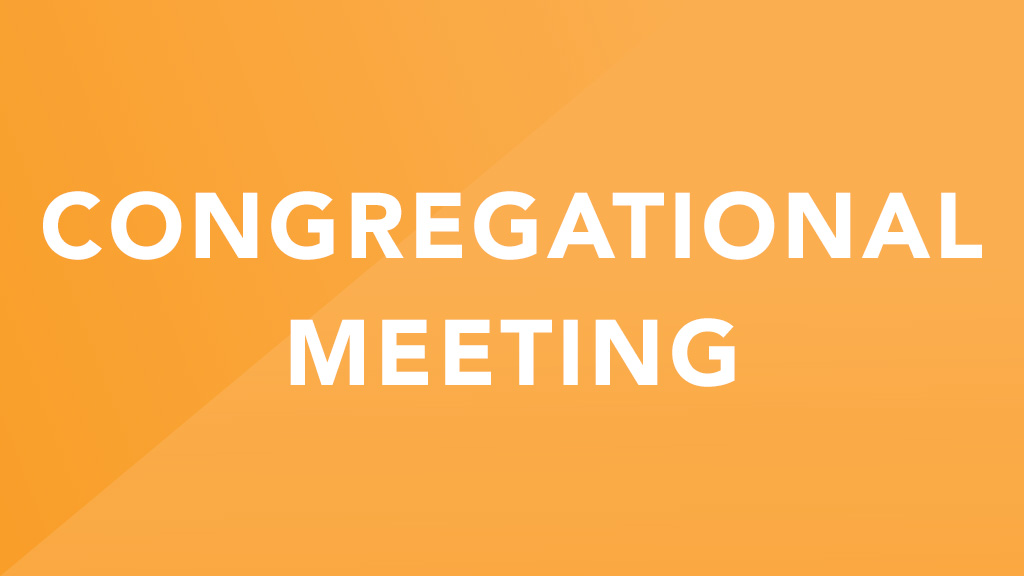 Sunday, November 15, 2020
,
5:00 PM - 6:00 PM
Location: College Park Church, 2606 W 96th Street, Indianapolis, IN US 46268
During this evening, we will hold a Congregational Meeting to vote on a number of key items including new elders, new deacons, and new members. We will then spend time seeking the Lord together in worship and prayer. Ahead of the meeting, we are holding two times for Q&A. We'll have an in-person Congregational Meeting Q&A on Sunday, Nov. 8 at 9:15 a.m. and a digital Congregational Meeting Q&A at 11:30 a.m.
This meeting is in-person and virtual (to attend virtually, visit yourchurch.com/live on November 15 at 5 p.m.). No matter how you attend the meeting (in-person or virtually), if you are a member, your vote will be placed electronically. We will send a personalized voting link the week prior to the meeting.
Congregational Meeting registration will open at 2 p.m. on Sunday, Nov. 8.