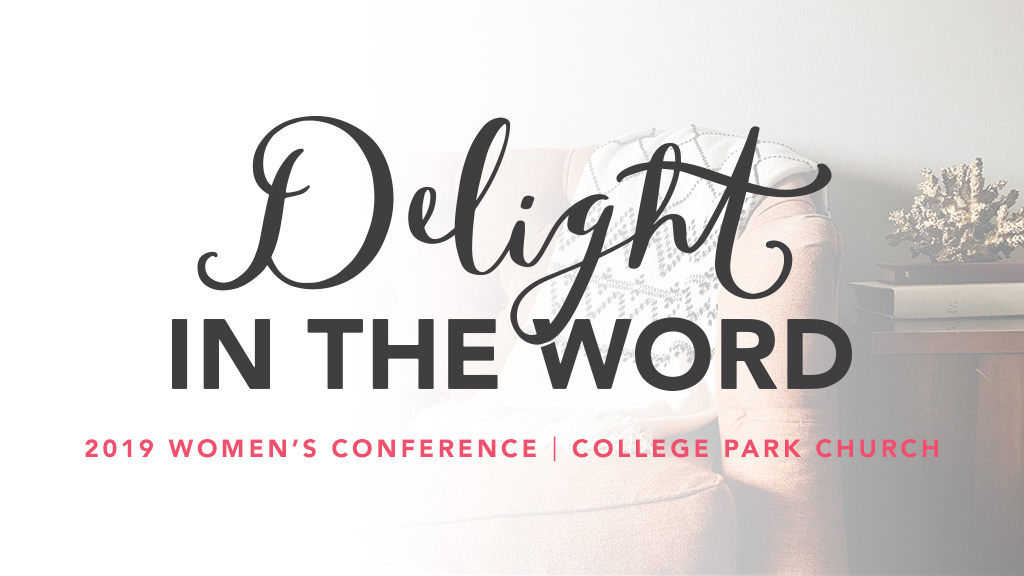 Friday, February 08, 2019
,
6:00 PM - Saturday, February 09, 2019, 2:30 PM
Location: College Park Church, 2606 W 96th Street, Indianapolis, IN US 46268
Cost: Before January 9: $25.00, After January 9: $30.00
You grab a hot cup of coffee, find your favorite chair, and sit down to read the Word. And then your phone buzzes, or your mind races, or a child comes racing through the room. How is it that the Word of life is so easily overshadowed by, well, life?
This February, we invite you to take a step back from the busyness and into a weekend of spiritual refreshment. Joined by guest speaker, Elyse Fitzpatrick, we will enjoy times of teaching, worship, and fellowship, as we learn how to better delight in the Word of God.
We're excited to partner with Heart Change Ministries for this year's conference. A portion of the proceeds from Delight will benefit this local non-profit that is working to break the cycle of generational poverty among women. Learn more about Heart Change, and purchase hand-crafted soap from its Heart Felt Soap ministry, in the conference bookstore.