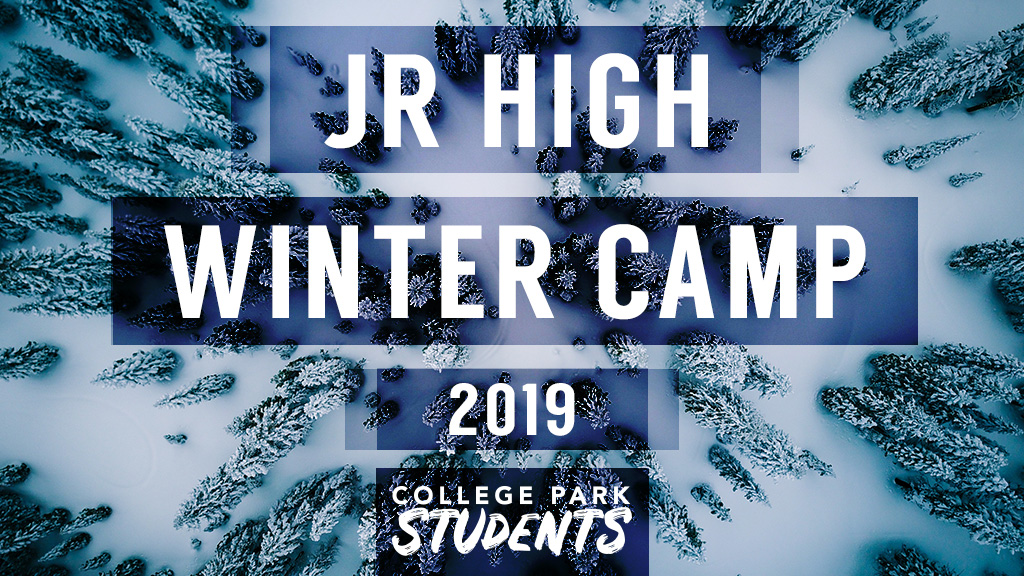 Friday, February 08, 2019
,
5:00 PM - Sunday, February 10, 2019, 4:30 PM
Location: Cedar Lake Ministries, 13701 Lauerman St. , Cedar Lake, IN US 46303
Group: Student Ministries Featured Events
Jr. High students from College Park Church are heading to Catalyst Winter Camp in Cedar Lake, IN. Don't miss this weekend retreat filled with friends, fun activities (tubing, climbing wall, Black Hole slide, Rocket Wars, crafts, rec. room, football, dodge ball, 9-Square-in-the-Air, broomball, gorilla ball, Laser Combat, etc.), enthusiastic praise and worship, and engaging messages about God's Word.
Registration
Early Registration: $145 (ends Dec. 9)
Late Registration: $160 (closes Jan. 16)
Required Forms
Completing the following forms does not ensure that you/your student is registered for the retreat. These forms are required for each camp participant in addition to registering for the event.
*All camp participants will be required to submit two forms signed by a parent or guardian:
CPC Consent FormCedar Lakes Release Form
Retreat Guide
The Retreat Guide will be posted here and emailed to all participants by Feb. 1.
Each student will be allowed to bring one packed bag (bedding & towels provided by Cedar Lake). Students should plan to eat dinner before arriving for check-in.
Schedule
Friday, Feb. 8
4:30 - 4:45 p.m. EST: Check-In at the Ministry Center & Depart for Catalyst Camp in Cedar Lakes, IN.

Students should plan to eat dinner before arriving or pack dinner for the bus.

7 p.m. CST: Arrive at Catalyst Camp.
Sunday, Feb. 10
1 p.m. CST: Depart for College Park Church.
4:30 p.m. EST: Arrive at the Ministry Center.
Questions?
Questions about Winter Camp? Contact Alex Anderson.
Questions about registration or required forms? Contact Alex Anderson.