Current Series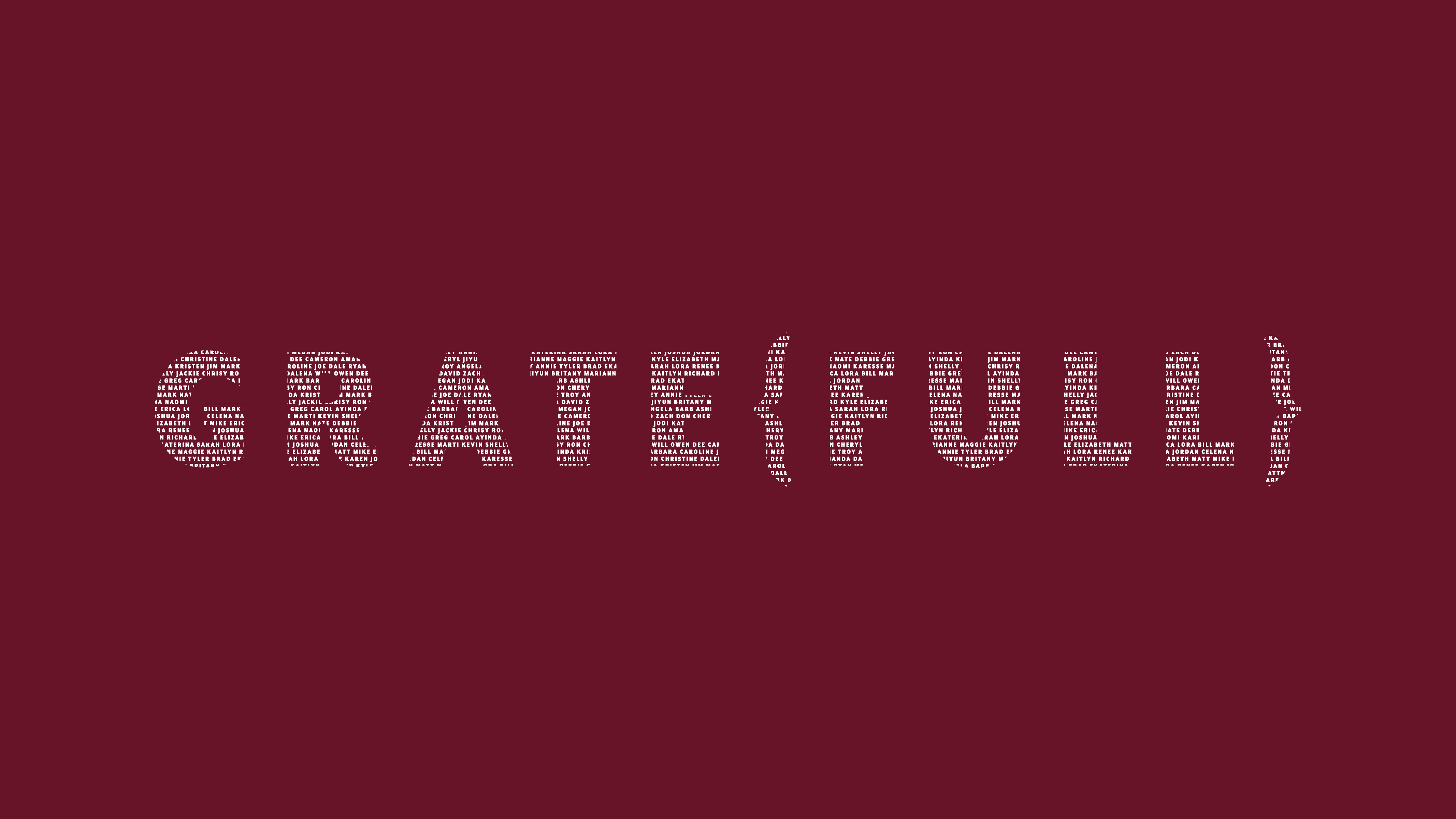 We live in a world of instant gratification and, if we're honest, gratitude is not something that comes easily to our impatient hearts. Yet, it's something that we are called to as Christians.
Using five distinct passages (Col. 1:9-14; Psalm 103, 1 Thess. 5:14-18; Exodus 16; 2 Cor. 12:8-10), we will see the why and how of biblical gratitude.
Looking for a Discussion Guide? There is not Discussion Guide for this Advent series. A few ways you can spiritually engage through this series are reviewing and preparing your own sermon outline prior to each Sunday's message, praying through the passages, and/or utilizing the 2018 Advent Devotional.