College Park Church Institute Seminars
CPCi offers several seminars each year to provide opportunities for the whole church to receive free, substantive theological education by learning from some of the world's leading thought leaders and theologians. Seminars are held on weekends.
Upcoming Seminars
You're Only Human
Do you ever feel like the demands of life are never-ending, like you can never do enough? If only you could do all you need to do to be a better employee, spouse, friend, parent, or Christian. What if that is part of God's purposeful design? Join us a biblical scholar Kelly Kapic teaches us how our human limitations are a gift rather than a deficiency and helps us make peace with the fact that God didn't create us to do it all.
Guest Lecturer:
Dr. Kelly Kapic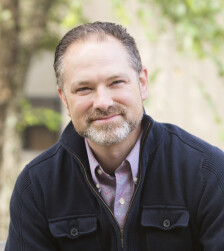 Kelly M. Kapic is the professor of theological studies at Covenant College in Lookout Mountain, Georgia. He is the award-winning author or editor of more than 15 books, including Embodied Hope (IVP Academic, 2017), The God Who Gives (Zondervan Academic, 2018), and Becoming Whole with Brian Fikkert (Moody, 2019). Kapic is also part of a John Templeton Foundation grant studying "Christian Meaning-Making, Suffering, and the Flourishing Life."
Dates: August 11-12, 2023