College Park Church Institute Seminars
CPCi offers several seminars each year to provide opportunities for the whole church to receive free, substantive theological education by learning from some of the world's leading thought leaders and theologians. Seminars are held on weekends.
Upcoming Seminars
Delighting in the Trinity: An Introduction to Trinitarian Theology | August & September
Event Info
Why is God love? Because God is a Trinity. Why can we be saved? Because God is a Trinity. How are we able to live the Christian life? Through the Trinity. Christianity and the Christian life is from start to finish rooted in our triune God―Father, Son, and Spirit. Join us as Dr. Gregg Allison draws from the biblical text and church history to help us understand the doctrine of the Trinity and, in doing so, how to delight in and enjoy God.
The Speaker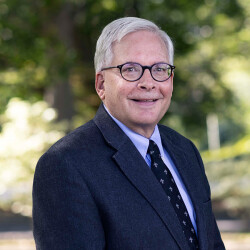 Gregg R. Allison (Ph.D., Trinity Evangelical Divinity School) is the professor of Christian theology at The Southern Baptist Theological Seminary. He is the author of many books, including 50 Core Truths of the Christian Faith, The Baker Compact Dictionary of Theological Terms, Historical Theology: An Introduction to Christian Doctrine, and Sojourners and Strangers: The Doctrine of the Church. He serves as secretary of the Evangelical Theological Society and is a book review editor for the Journal of the Evangelical Theological Society.
Other Info
This seminar will be held over two weekends: August 19-20 and September 16-17. It will be 6-8 p.m. on the Friday night, followed by a morning session on the Saturday (9 a.m-12 p.m.). Free child care is available with registration.