Forums are special events that provide the whole church with an opportunity to be trained in a specific area of Christian living.
---
Upcoming Forums
"Hope for the Anxious and Depressed" with Dr. Ed Welch
Topic
Anxiety and depression plague many Christians. From restless nights to a tense body, many of us know what it feels like to be anxious and depressed. But here's the question: how does God want to help us in our struggle? Join us for our annual CPCi Forum on Anxiety with author and speaker, Dr. Ed Welch as we learn about the help God provides for the anxious and depressed.
Speaker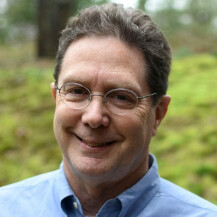 Edward T. Welch (PhD, University of Utah) is a counselor and faculty member at the Christian Counseling & Educational Foundation. He has been counseling for more than 35 years and has written extensively on the topics of depression, fear, and addictions. His books include When People Are Big and God Is Small, Crossroads: A Step-by-Step Guide Away From Addiction, Running Scared: Fear, Worry and the God of Rest, Shame Interrupted, and Side by Side. He blogs regularly at CCEF.org.
Schedule
This forum will be held over two days, from 6-8 p.m. on Friday, Nov. 4, and from 9 a.m.-12 p.m. on Saturday, Nov. 5. Free child care is available with registration.
---
Past Forums
Joined by Dr. Timothy Paul Jones, we explore the credibility of the Bible in this first-ever digital CPCi Forum: Why Trust the Bible?
---
Author and speaker Sam Allberry speaks about how our identity in Christ should inform the way we view our relationships and ourselves.
---
The inaugural College Park Civil Rights Vision Trip, held in September 2018, was birthed from a desire for greater biblical unity in diversity within our lives and our church. After the trip, College Park hosted a Forum to continue the conversation and shine the light of Christ on this dark period of our nation's history.
---