Dear College Park Church,
God is so generous!
He has given us each other as church family, blessed us with deep friendships with our ministry partners, and provided us with numerous opportunities to share Jesus with people in our community and around the world.
As we reflect on the fiscal year that ended on March 31, we hope you are encouraged by the summary below of gospel ministry impact that happened because you gave!
Thank you for your faithful and generous giving!

Bruce Smith (on behalf of the College Park Elders)
Executive Pastor & Elder
---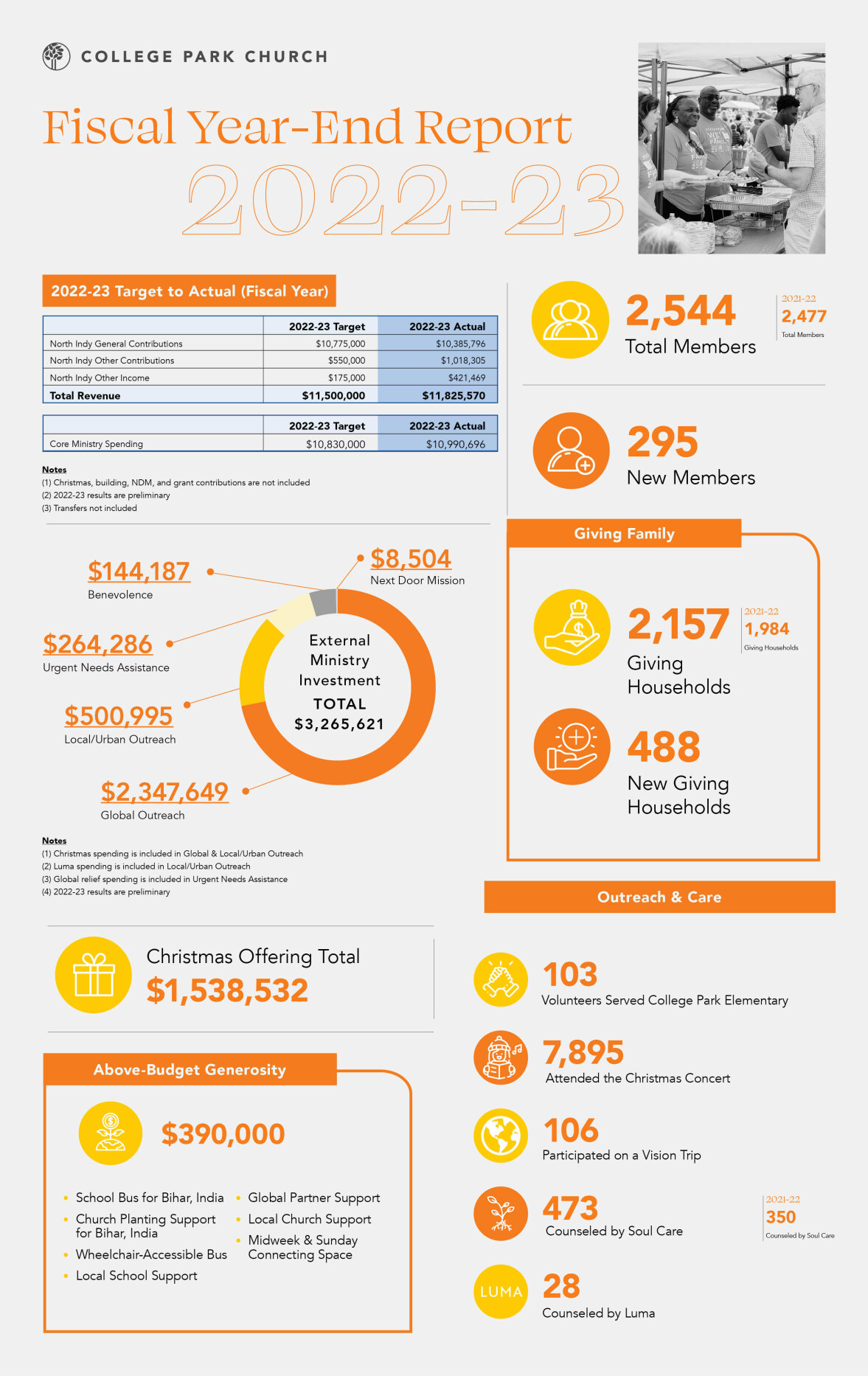 Please click the graphic above to see a high-resolution pdf of the report. If you have any questions regarding this year's report, email . Thank you for igniting a passion to follow Jesus!