Dear College Park Family,
Milestones matter!
One of the annual milestones is the closing of the fiscal year. As I look back from April 2021 to March 2022, I am filled with incredible joy as I see the Lord's care and provision for our church.
Jesus loves his bride!
Through God's provision and your faithful generosity, we were able to live out extravagant grace as we loved and served our church family and neighbors. From the new outreach events in August and October, to hosting over six thousand people at the relaunch of the Christmas concert, to welcoming over 230 new church members, it is clear that last year was filled with Christ-centered care and connection.
Because you give, we continue to reach our city and world with the good news of Jesus Christ.
Thank you!

Mark Vroegop
---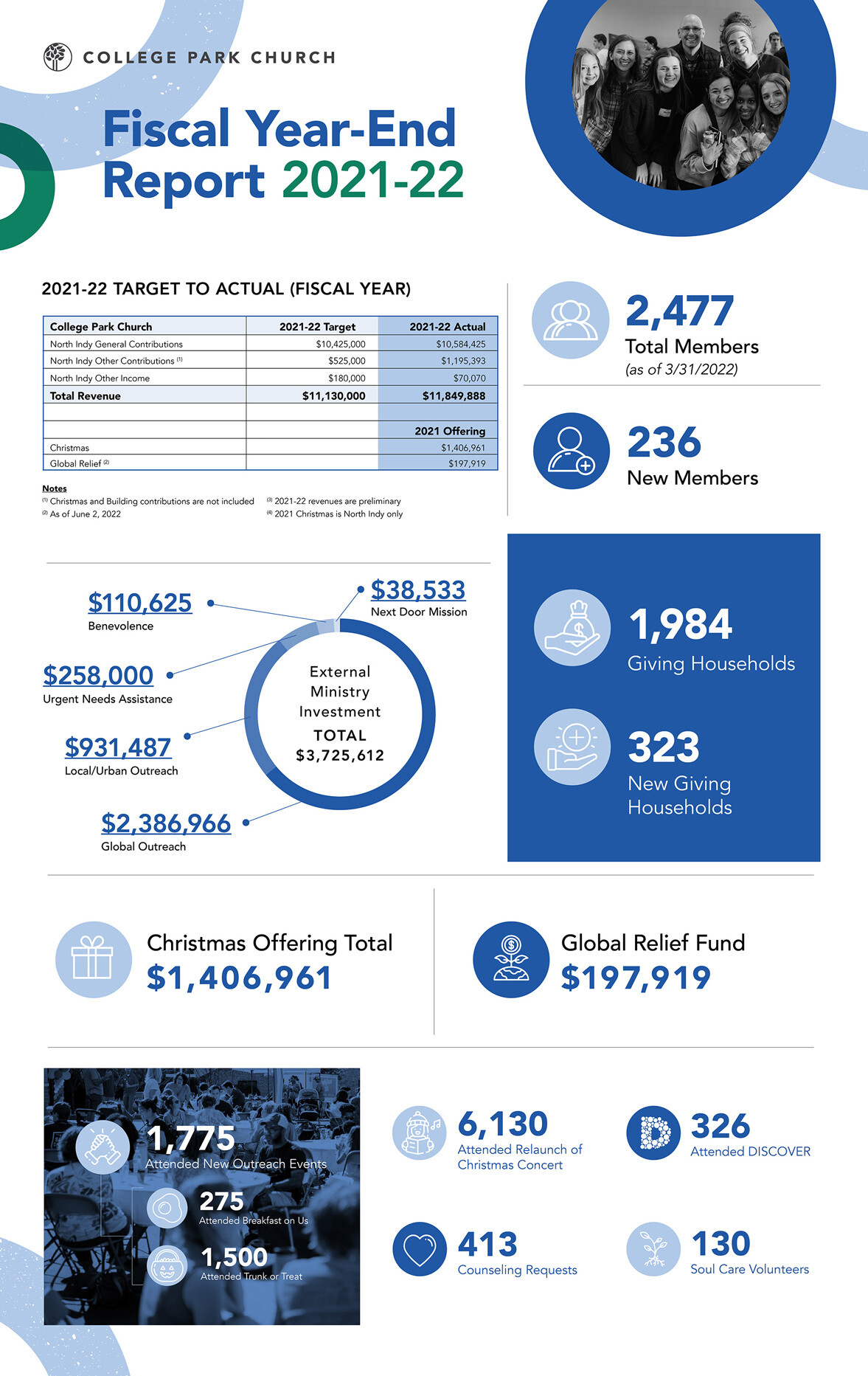 Please click the graphic above to see a high-resolution pdf of the report. If you have any questions regarding this year's report, email . Thank you for igniting a passion to follow Jesus!